"I think it's the next big thing like frozen yogurt, but way better!"
"Best Shaved Snow that I ever had! so fluffy and soft"
"Amazing treats, great service"
"The desserts are AMAZING....Shaved ice was PHENOMENAL."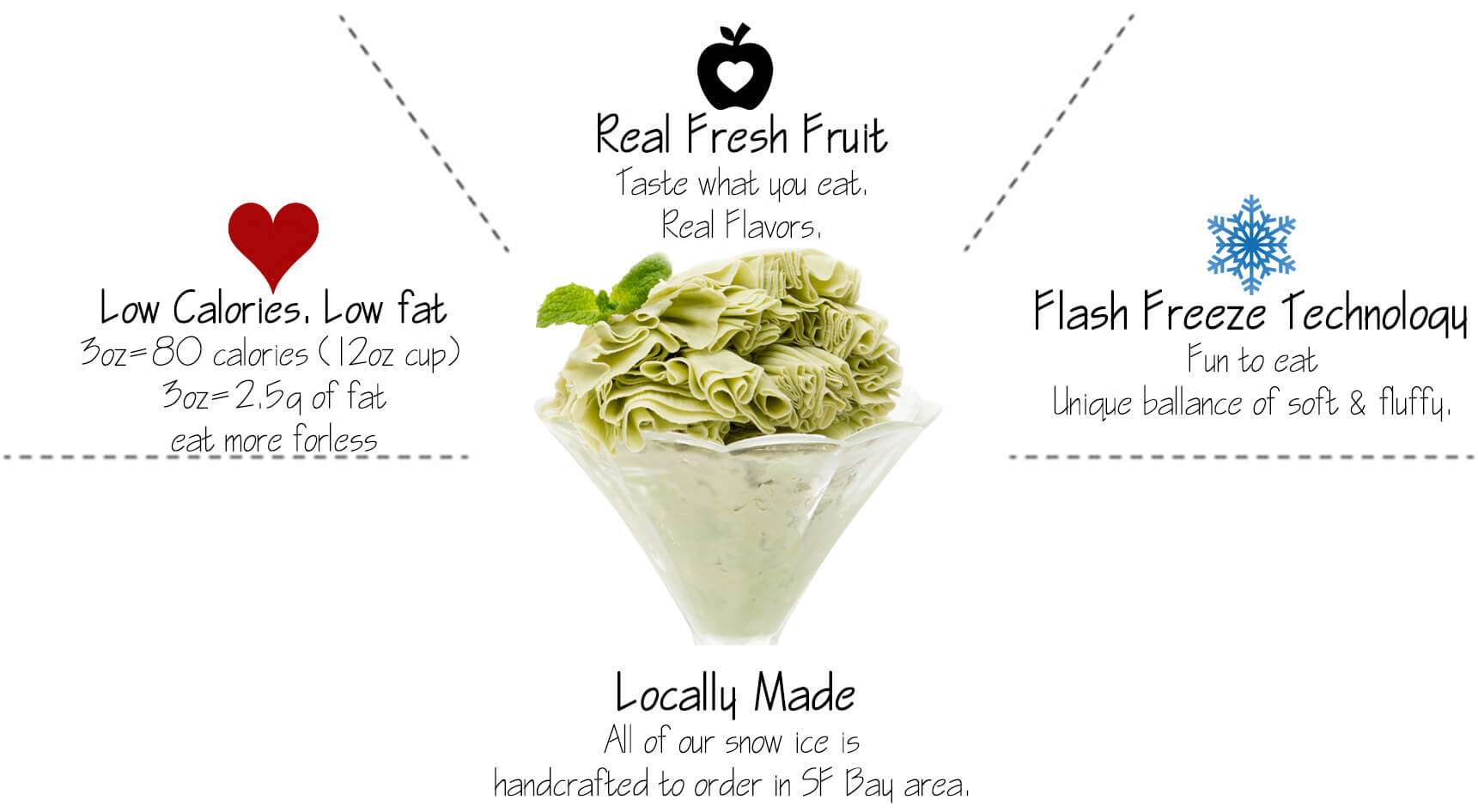 Our shaved snow uses the best ingredients and processes available to provide a delicious, fluffy, sweet, low calorie and full of flavor snow! All made with fresh fruit!
We stick to a simple model, if we wouldn't serve it to our family we simply wouldn't serve it to yours! We truly believe in serving the best desserts available for our family and neighbors.
Come and try our snow and experience a taste like no other.
Here at Arctic Fox, our teas are handcrafted utilizing the finest ingredients. All teas are sourced from their origin. All of our drinks  are made to order using a teaspresso machine specifically engineered to properly brew our premium teas ON THE SPOT, and used for our authentic bubble teas.
Why freshly brewed teas? Why go the extra mile and utilized a state of the art teaspresso machine?
1) Freshly brewed tea retains ALL anti-oxidants! NO degradation of the polyphenols, which are micro nutrients that have many health benefits.
2) Freshly brewed tea is not bitter, which means our teas taste delicious with less or no sweetness. NO need to mask the bitter flavor, because there is none.
3) A much stronger and flavorful taste of tea, which is one of the main reasons why people drink tea!
But teas is not all we do, we also provide non-tea options, such as our "Sunrise" and "purple crush" which we use simple and fresh ingredients such as freshly muddled lemons and strawberries and butterfly pea tea!
Here at Arctic Fox 🐺 , you can be sure we take what we do very serious. We only provide the best for our family! and we hope you give us the opportunity to serve you.